Cloud collaboration plans available for teams of any size and shape
Get work done without all the fuss
Foster high-quality collaboration and productivity with the power of cloud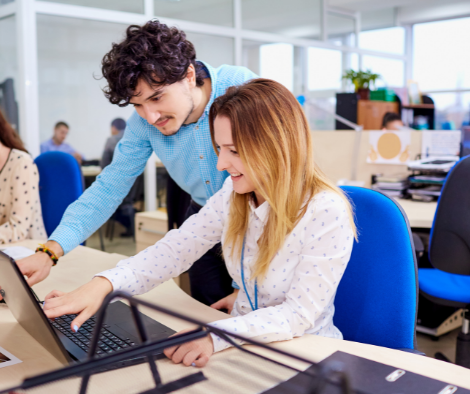 Cloud workspace for teams of any size and shape
Today, team members are distributed across vast geographic locations around the world as remote work is the new normal. Team Space helps your business scale, regardless the location or team size.
Our plans respond to diversified team size needs, so as your company grows and more teams join the platform, you can add users and storage space at any time.
You can collaborate with people outside your organization and manage guests just as easily as you work with your own team, while maintaining privacy where it matters.
Collaboration at its best for high-performing teams
When all of your data is stored and managed in a single platform, it becomes so much easier to collaborate.
Share docs with your team and work together in real time. Edit or co-edit, send comments right in the document, preview or download.
Moreover, anyone who has access can make changes to a document at any time. Use version history to track all changes and authors and quickly restore any previous version if you need to.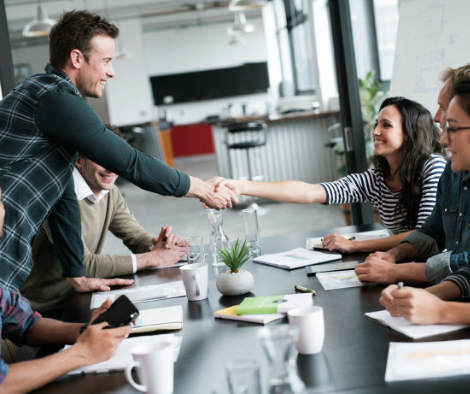 Cloud-based workspace platform for any budget
A flexible cloud-based workspace for organized and efficient teams
screen reader
Free cloud for startups
For individuals and small teams working smart. Create your free cloud and get all the basic tools and 100 MB for file storage. Get started.
Upgrade to business cloud
Manage multiple projects, teams and interact with your clients. You get more users, bigger storage up to 40 GB file storage, and professional support included. Upgrade anytime.
Discounts for NGOs
We provide discounts to help nonprofits harness the power of collaboration and make the world a better place. For more information and if your organization is eligible for a nonprofit discount, please contact us.
Get the right level of support for you
You get reliable, high-touch support from senior support engineers, highly-trained to diagnose and solve complex technical challenges that might occur in your environment.
To learn more about other support service levels, please visit our dedicated section.
Check plans
Enterprise-grade security you can trust
Nothing is more important to us than the security of your data. We use leading technologies as well as industry best practices to maintain the integrity, confidentiality, and security of everything you store in Team Space.
Two-factor authentication
Verify the identity of all users through two-factor authentication before granting access to any of the Team Space products.
Single sign-on
One set of credentials across multiple products. Make switching between apps easier with an integrated SSO solution that doesn't compromise on security
Data encryption
Your data is encrypted both in-transit and at-rest for keeping it secure at all times.
Network access policy
Restrict access to Team Space to specific IP addresses that have been approved by you and your team.
Meet some of our customers
Cinzia

nestore-coach.eu

"I'm done with the stress of who's doing what and trying to figure out what's going on within our workflow. Now my team members are in the driver's seat, and I know where we stand and what's going on, anytime!"
Catalin

talentpipeline.ro

"Remarkable. It is smooth, beautiful and, most importantly, intuitive... Team Space is great!"
Renata

pegaso.eu

"With Team Space web portal solution for team management, more than 100 team members per project are efficiently working each day. Professional quality of your services covered requirements management, software development and maintenance."
Gabriela

Ropardo Academy

"I can do everything in Team Space. I no longer have use different tools to talk with our academy students. We are all on the same page, literally!"
Claudiu

ropardo.com

"For us, collaboration is everything. We needed a productivity platform to help our teams collaborate easier and faster. Team Space does all that no matter where our team members are located."
Get a secure cloud workspace for your team
All features available, high security and professional support