Essential collaboration features
Powerful features to support team collaboration
through all the development stages of a project
Team Workplace
Provide your team the right mix of flexibility, intuitive features and usability for improved collaboration and productivity. With TeamSpace, your team members will always know who is working on what.
Grant access rights for each user or groups of users based on their needs and responsibilities. Keep different levels of sensitive project information confidential and secure.
Keep users engaged on followed items and updated on actions with real-time notifications.
Help your team stay agile while maintaining focus on the rapid delivery of business value.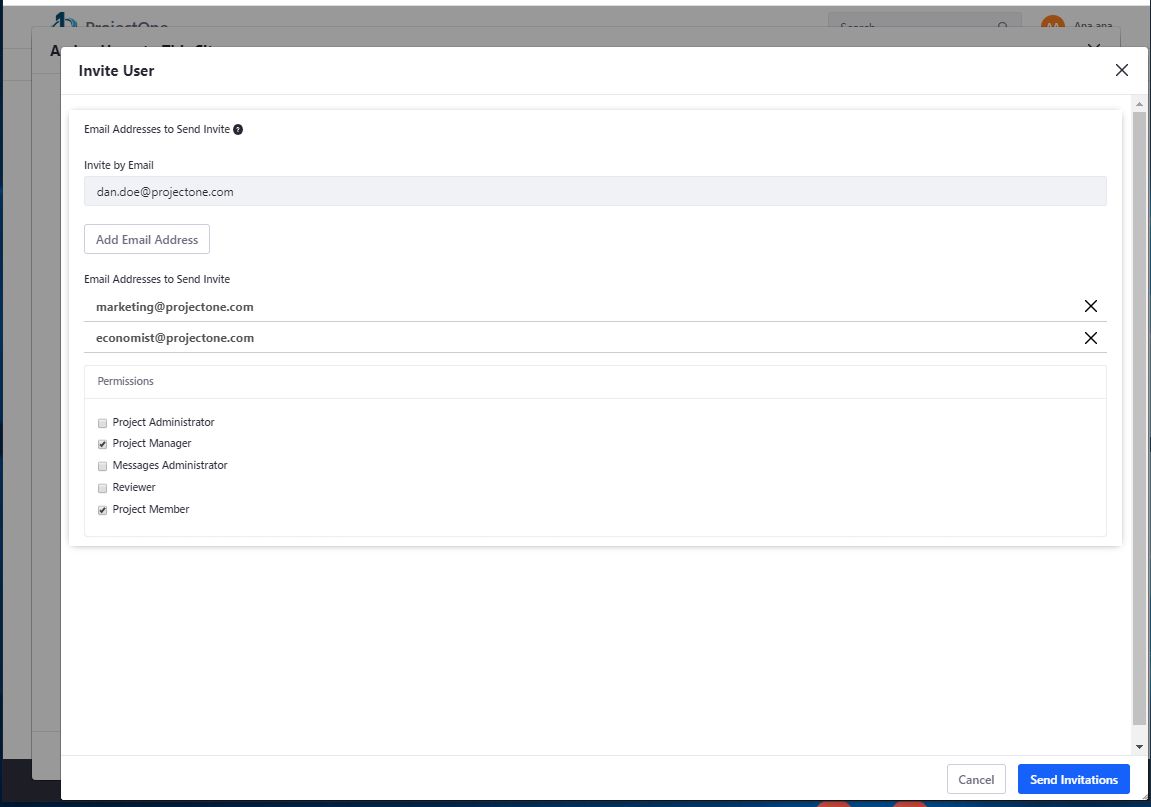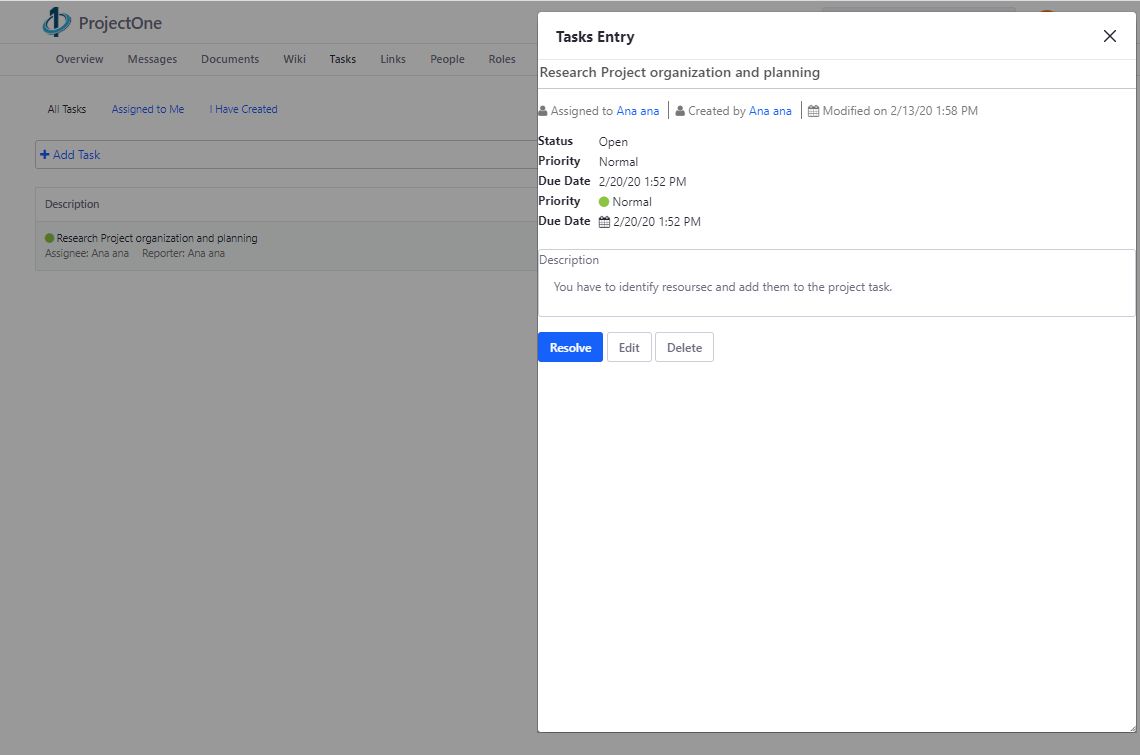 Knowledge Management
Capturing and sharing team member's insights is one of the most significant factors in business success. It's also a major factor that influences team collaboration.
Focus on Knowledge Sharing
Knowledge sharing is an activity used when team members need to collect, organize, and distribute information. This means that the project's execution time is reduced because knowledge sharing and collaboration sustain each other.
Grow a knowledge base around a particular content area, be it best practices in a particular field or how to use a specific piece of software.
Document Management
No more searching through emails or attachments and no more unnecessary meetings to attend. Everything is in the Team Space cloud, in a secure environment, accessible anywhere and anytime!
Collaborative online document viewer and editors. Popular formats supported: docx, xlsx, pptx, odt, ods, odp, doc, xls, ppt, pdf, and more.
Your team will love the simplicity of uploading documents. It's fast and easy!
A simple and secure way to access all your files from your desktop.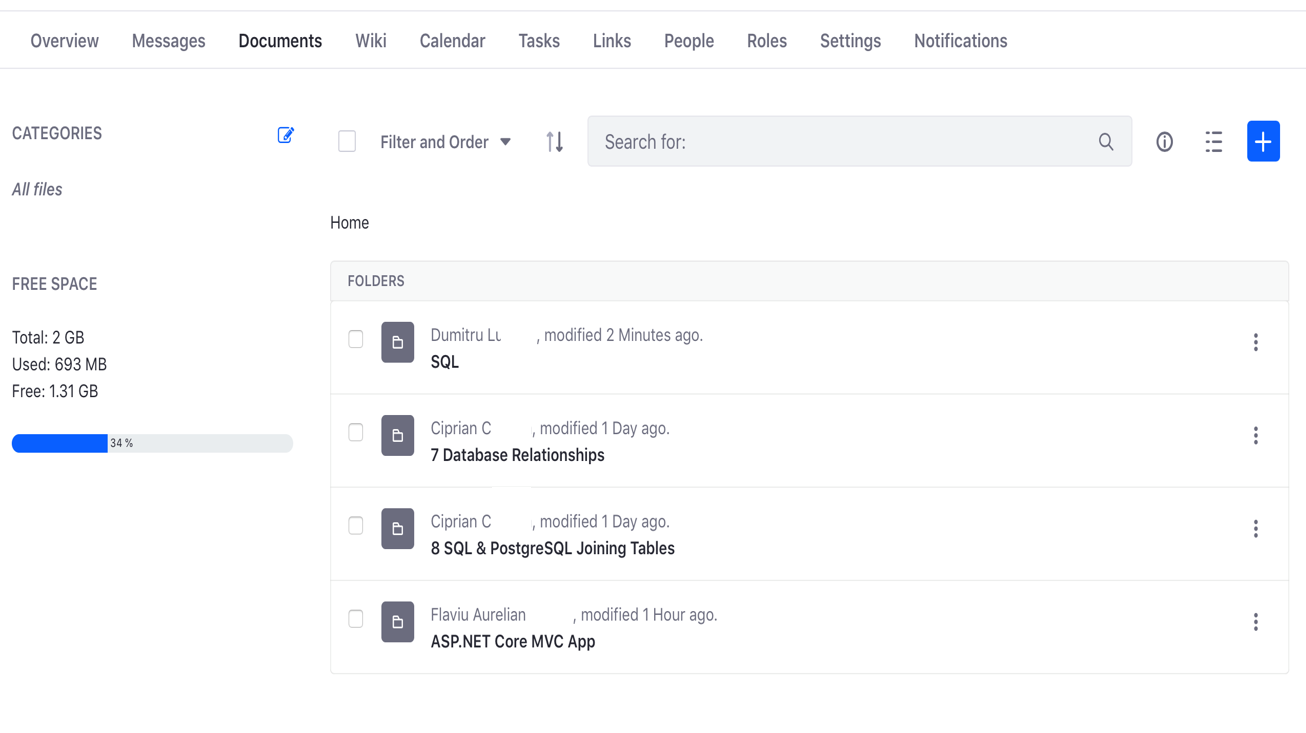 Simplify your team workspace with powerful collaboration features.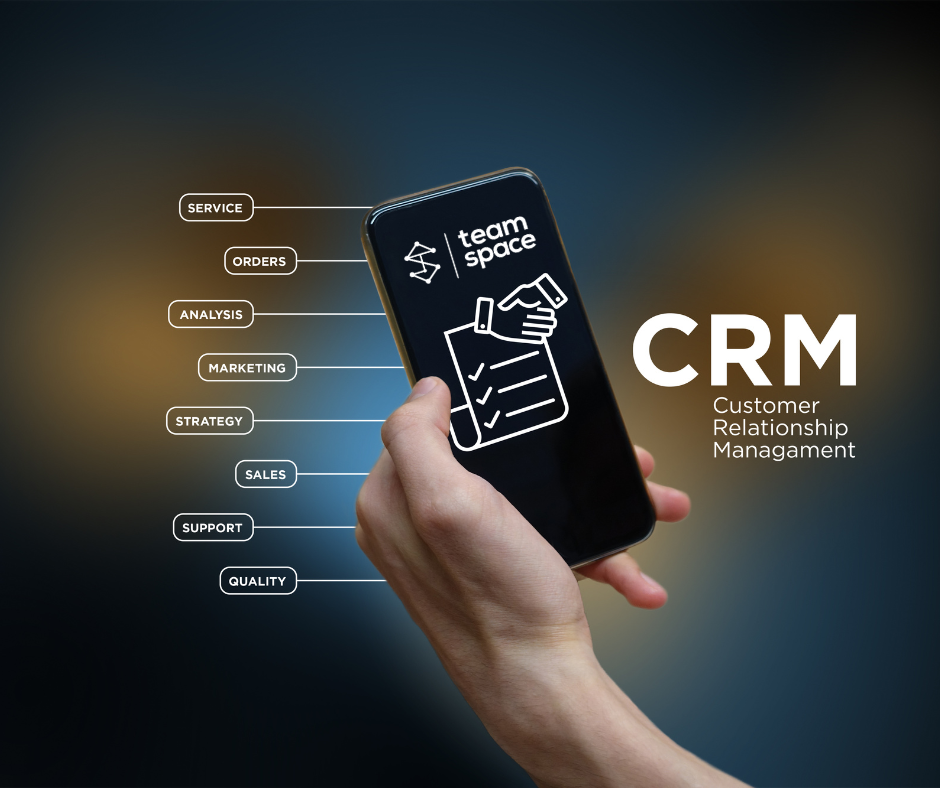 CRM - Customer Relationship Management
- Integrated document management
- Single-system omnichannel communication
- Activity management
- Sales and contract management
- Billing and payments
- Dedicated pages for marketing campaigns
- Specific reports and graphs
Integrated CRM for customer relationship management
Our online CRM system is integrated with advanced document management capabilities, allowing for streamlined communication and interaction with both potential and existing clients. This integration facilitates the efficient management of opportunities, contracts, and all relevant client information, streamlining the sales process and ensuring high levels of customer satisfaction.
Public Space
Online website dedicated to help you maximize your project's visibility and awareness.
A must have resource for startups and research projects.
It's never been easier to edit, update, customize, and maintain your own website.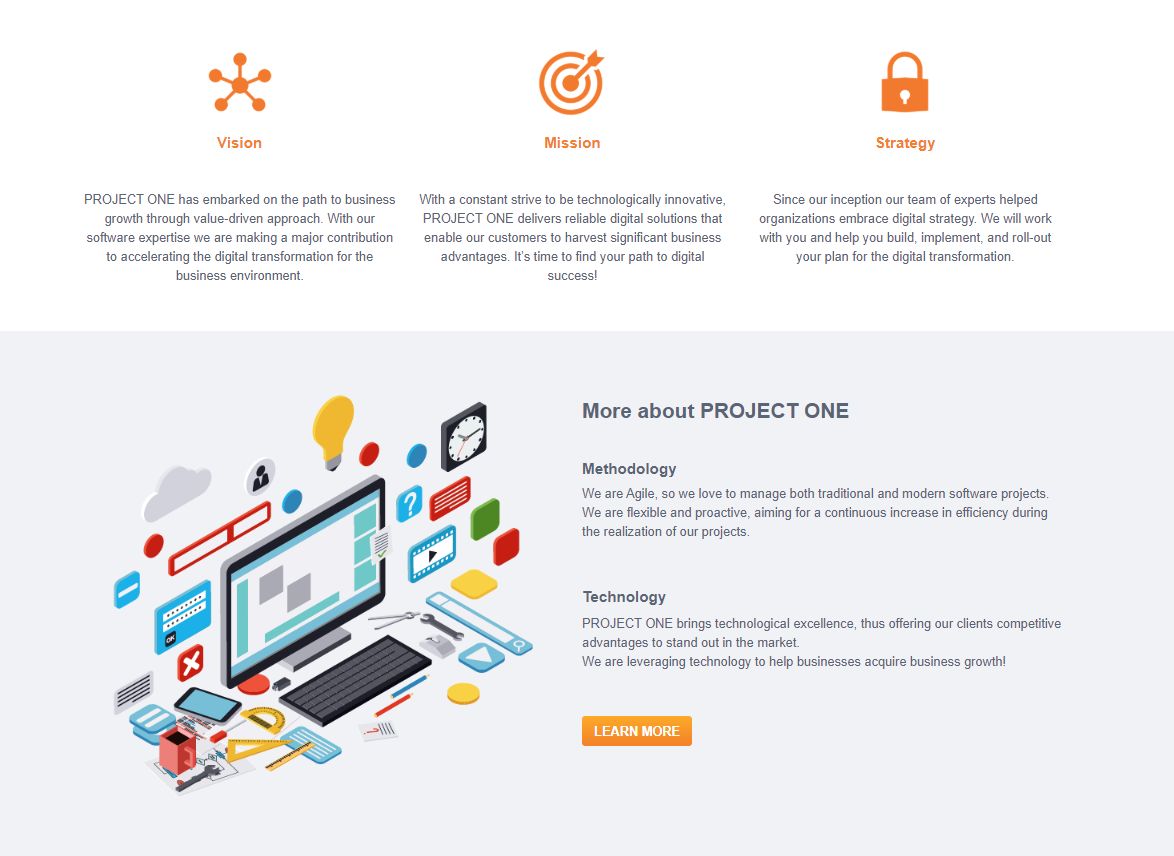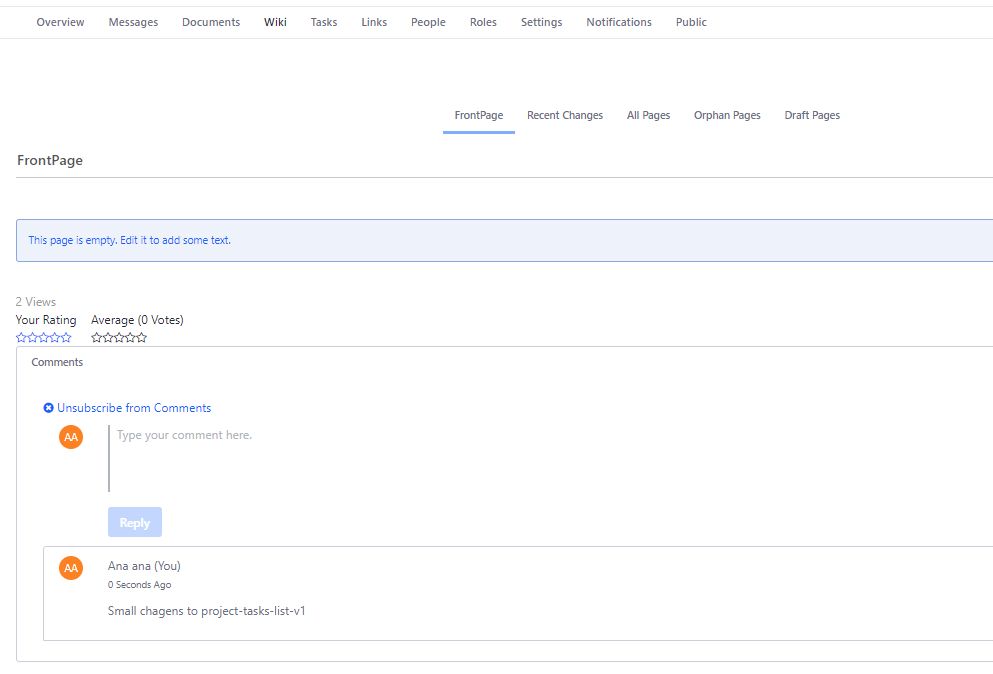 Freedom on your communication
Communicate in Your Style
As your team uses Team Space to communicate, they will send, read, and reply to team messages, using a preferred email client or just use the Team Space web application.
Team Space gives you freedom to communicate with your team members and find history of each thread in a couple of seconds.
Are fantastic way to keep conversations around a project going smoothly, with every team member pitched in.
For each project team you get a dedicated email address. This way you can send email to specified groups with just a click.
Communicate and collaborate with the right people from your project.
Optimize your business management with all-encompassing solutions and efficient automation
Meet some of our customers
Cinzia

nestore-coach.eu

"I'm done with the stress of who's doing what and trying to figure out what's going on within our workflow. Now my team members are in the driver's seat, and I know where we stand and what's going on, anytime!"
Catalin

talentpipeline.ro

"Remarkable. It is smooth, beautiful and, most importantly, intuitive... Team Space is great!"
Renata

pegaso.eu

"With Team Space web portal solution for team management, more than 100 team members per project are efficiently working each day. Professional quality of your services covered requirements management, software development and maintenance."
Gabriela

Ropardo Academy

"I can do everything in Team Space. I no longer have use different tools to talk with our academy students. We are all on the same page, literally!"
Claudiu

ropardo.com

"For us, collaboration is everything. We needed a productivity platform to help our teams collaborate easier and faster. Team Space does all that no matter where our team members are located."
Ready to streamline team collaboration?
From coworkers to clients, Team Space makes collaboration easy and secure. Start for free, upgrade anytime.