From small and medium-sized enterprises to large organizations and institutions, they all have a couple of things to consider when faced to choose the right cloud infrastructure.  
To make it perfectly clear there is no one size fits all model to help you decide which model is best for your organization. Figuring out which factors to take into consideration when choosing the most suitable option requires a bit of research and homework. We are committed to making it easier for you to choose from. Basically, it should be simple once you know what each option has to offer.  
Popularity vs tried-and-trusted
Today, the popularity of cloud-based solutions provides great value and saves organizations time and money. Not having to build or maintain a physical data center can be a strategic choice. 
At the same time, on-premises deployments, the only choice for enterprises for a long time, meaning complete control and ownership of all data. On-premise software is installed locally, on an organization's own servers and hardware.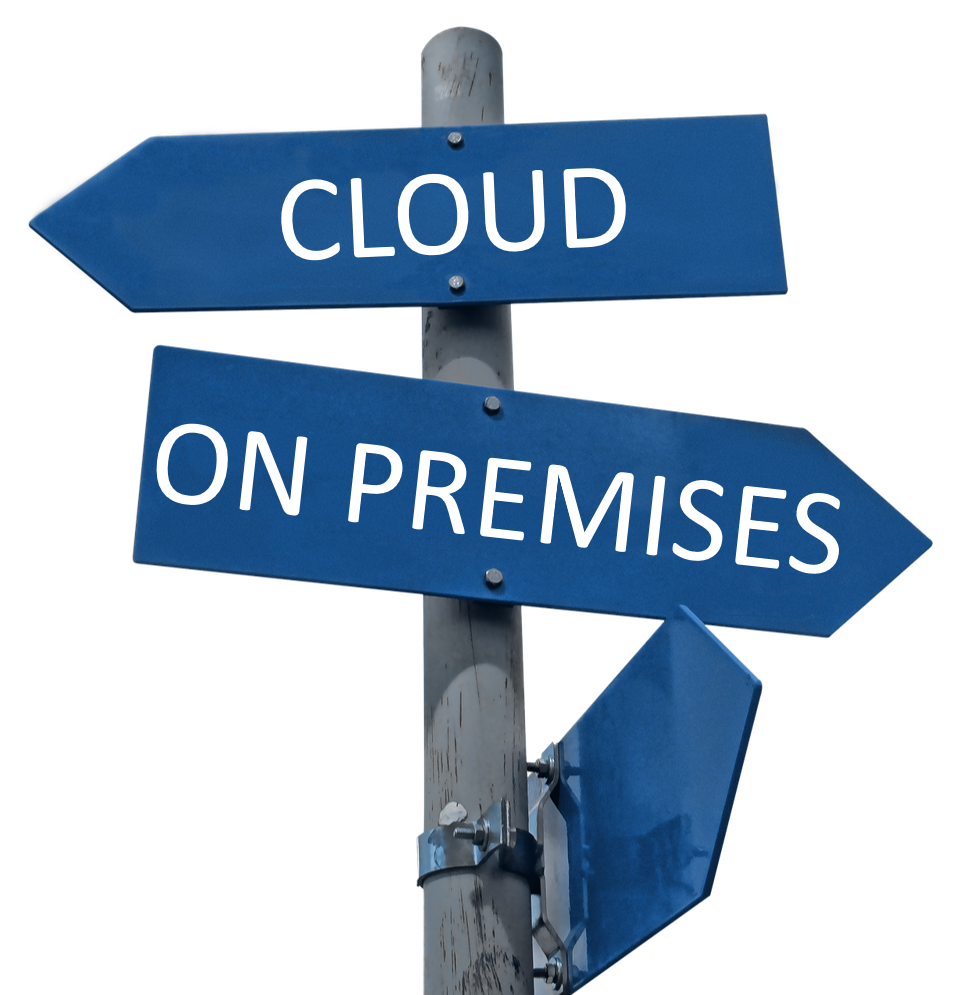 There are fundamental differences between cloud and on-premises environments. The biggest is how they are deployed and the ownership.  The chart below is a simple guide as to the factors one should consider when looking for cloud or on-premises deployments. 
 

Cloud 
On-Premises 
Deployment

All data is hosted

in your service provider's space. 

 

All data is deployed in-house

 and within your 

unique 

infrastructure. 

 

 

Control 

Excellent data security. In case of downtime, you won't be able to access your data. 

You retain all data and 

you 

are fully in control of what happens to it. 

 

Security 

Handled by 3

rd

 party data centers.

 

Handled by in-house data center managers.

 

 

Compliance 

The provider must be compliant and provide privacy and high security to customers, partners, and employees.

 

R

equired if you are active in highly regulated industries, or where internal policies prohibit the use of the public cloud. 

 
Final thoughts
Every organization's technological requirements are unique. No matter what option you are looking for your organization's data transfer depends on your choice, be it cloud or on-premises. Great benefits arise from the ability to combine them. 
Team Space helps organizations and teams to accelerate integration processes, store, access, and connect data, and enhance collaboration regardless of where you want it, in the cloud or on-premises.